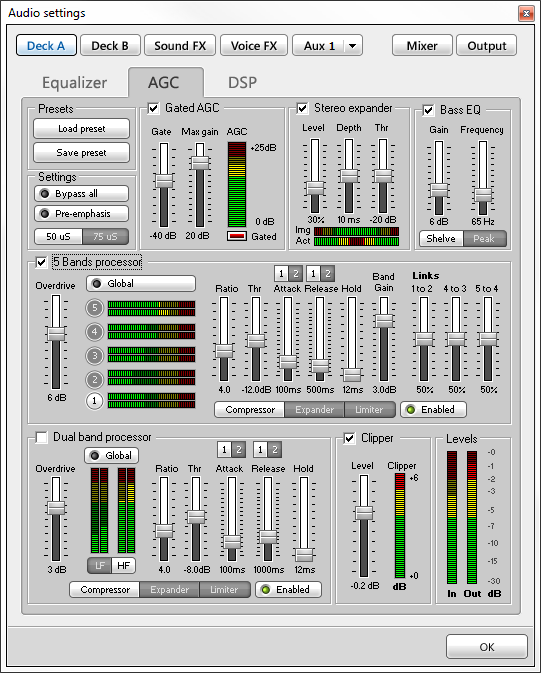 SAM features a built-in advanced audio processor which will make your station sound incredible! Features an Equalizer, Gated AGC, Stereo expander, Bass EQ, 5-band processor, 2-band processor and clipper. The multi-band processors contain a Compressor, Expander and Limiter for each band!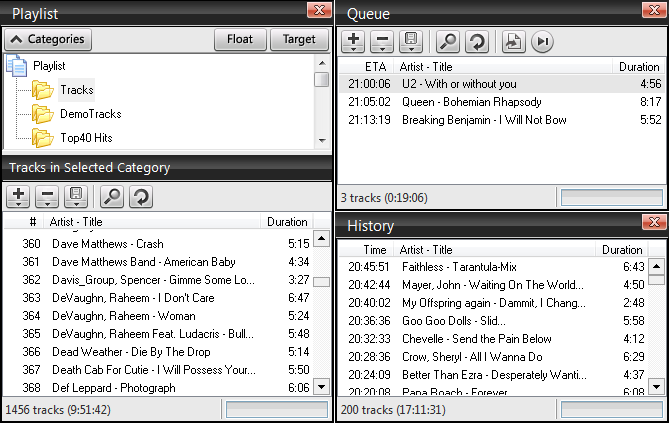 Drag & Drop your tracks where you need them – yes, its that simple! Load your song in multiple categories, or make use of one of the 'Auto generated' categories that instantly sorts your songs into various logical groups. Managing your media has never been this simple before!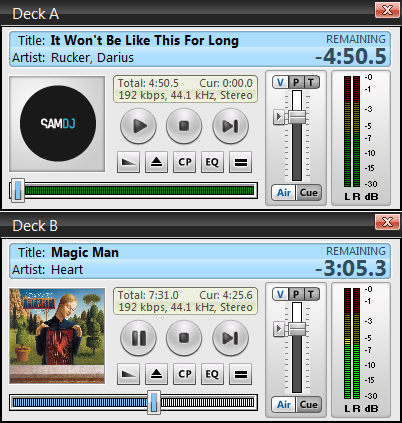 Dual Deck players allow you to queue and position the next song while another song is playing – or let Auto DJ take care of it for you. Also allows for professional sounding cross-fading between tracks. The cue channel allows you to preview the songs over headphones before you play it live to the audience.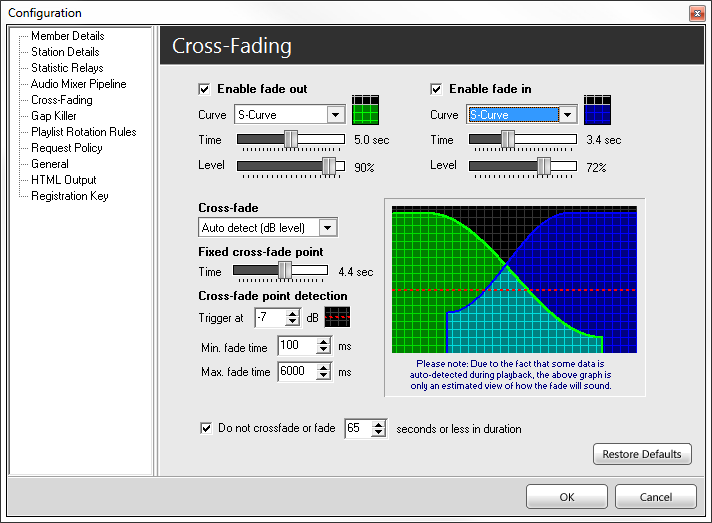 Our smart crossfader will automatically detect the very best point to start fading tracks, or you can manually specify the best point. The Gap killer will make sure there is no silence between tracks – providing uninterrupted music all the time…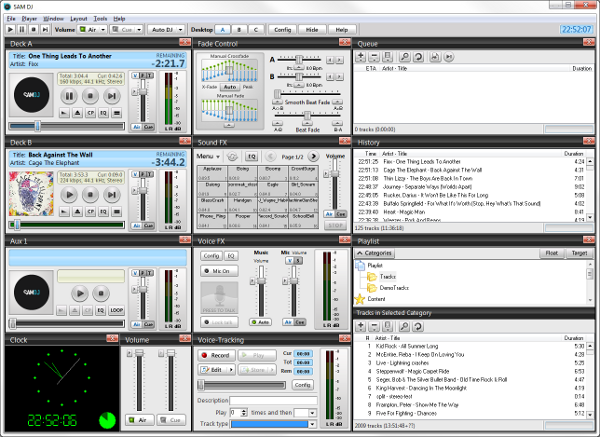 Configure the main SAM DJ interface layout to fit your style and needs. Have only the windows that you need active. The main SAM DJ user interface is totally configurable so that it can be set up to fit your style and needs. Have only the windows that you need active. You also have 3 working areas so that you do not need to cram all the windows into one working area.
SAM DJ, ADVANCED CONTROLS PROFESSIONAL SOUND QUALITY