About Sound Ideas
Now in Our 29th Year!


Brian Nimens, President and CEO of Sound Ideas, began the company as a recording studio in Toronto, Canada in 1978. Today, Sound Ideas is the world's largest publisher of professional sound effects, offering more than 200 distinct collections to broadcast, post-production and multimedia facilities around the globe.
Series 1000, the very first sound effect library produced by Sound Ideas, was released on reel to reel tape in 1979. In association with Phillips, Sound Ideas published Series 1000 as the world's first compact disc sound effect library in 1985. The following year, Sound Ideas released Series 2000 - a 22 CD set that was the world's first fully digital sound effect library.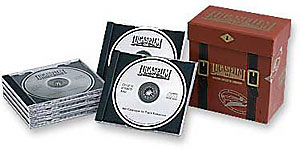 A joint venture with Lucasfilm led to the 1990 release of the highly successful Lucasfilm Adventure Series Sound Effects Library. This marked the first time that well known sounds from a renowned motion picture studio were made available for commercial use.
The concept of releasing material from the world's most recognized film studios has since inspired the production of sound effect libraries from Hanna-Barbera, Turner Entertainment, Twentieth Century Fox, Warner Bros., Universal Studios, Jay Ward Productions and the Saul Zaentz Film Center.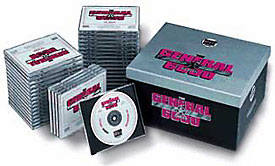 The company's signature product, the award-winning Series 6000 "The General", was released in 1992 as a 40 CD collection - a stunning assortment of sound effects that covers all the bases - from ambiences to zebras, with 4 CDs of sound designed effects especially produced by some of the industry's most well known names. Many other specialty products, and a series of Series 6000 Extension libraries, have followed The General. In particular, the Series 6000 Extensions offer updated sets of general effects, including comprehensive selections of recent vehicles, communications and weapons.

Innovation and a commitment to technical excellence have continued to set Sound Ideas apart from the competition. SuperSearch, the company's own search software, allows the user to locate required sound effect or music clips, make their own electronic notes in the software, and print selected tracks and notes to create detailed production records. In recent years, Sound Ideas has also produced multi-platform sound effect libraries - products that contain the standard red book CD audio format, plus mp3 and .wav files for easier use in the multimedia editing room. With innovations like these, it's no wonder that Sound Ideas' products are being used on every continent around the world.


Another Sound Ideas product, The Mix Music Library, has helped cement the company's reputation as a producer of high quality professional royalty free broadcast music. Sound Ideas offers a regularly refreshed variety of buyout music, along with several broadcast production elements products, like the popular Elements Cafe series.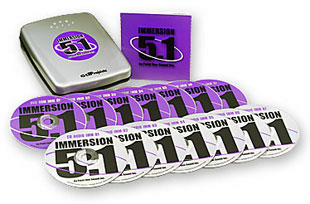 And what does the future hold? Sound Ideas has now released the Immersion 5.1 Surround Sound Collection, produced by the respected feature film mixing team at Point One Studios. This collection of over 200 ambience effects offers 6 channels of source material available in .wav file format, along with a red book stereo mix for convenient auditions.

The Sound Ideas sound effects and music collections are also available for custom licenses to create cellular phone ring tones, mobile content and entertainment, and other specialty uses that require unsynchronized audio - like games, software, toys or promotional items.

Over the past 25 years, Sound Ideas has certainly left its mark on the professional broadcast and film industry and it shows no sign of slowing down. A determination to continually improve industry standards for buyout sound effects has kept the company at the forefront of audio excellence for a quarter of a century. Sound Ideas delivers the goods, offering an immense variety of contemporary and vintage sound FX. Dedicated to the world of professional audio, Sound Ideas also keeps its ears tuned to the future needs of sound designers and producers through the creation of new material and the adaptation of new technology.

Sound Ideas
105 West Beaver Creek Road
Suite 4
Richmond Hill, Ontario
Canada L4B 1C6

Telephone: 905-886-5000
Toll Free U.S.: 800-387-3030
Toll Free Canada: 800-665-3000
Fax: 905-886-6800